Songs:
My mother is a baker:
https://m.youtube.com/watch?v=Wzk5KN8vGik
Finger Family
Letter of the Week: F
(We have been focusing on helping our students recognize the beginning sound of each word. Many of our students were able to recognize which word starts with the /f/ sound. e.g. fish, flower, Friday, etc)
1) Gerald and Piggie Puppet Show
Elephant and Piggie book series have been our students' favorite. Red team and blue team had a combined circle time and enjoyed watching their teachers do a puppet show. The students also had a chance to make their own puppets using paper bags, used socks, mittens or felt. They did an awesome job pretending to be either "Gerald" or "Piggie".
2) We finished up our guitar crafts. The students enjoyed drawing on their guitars to create their one and only guitars!
Next theme: Fun and Fitness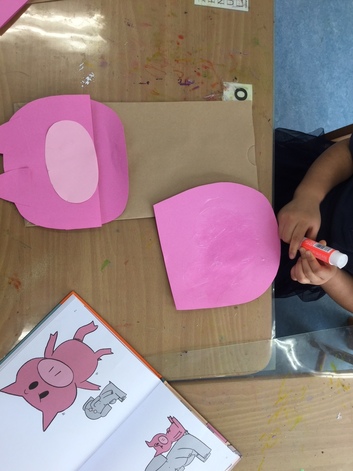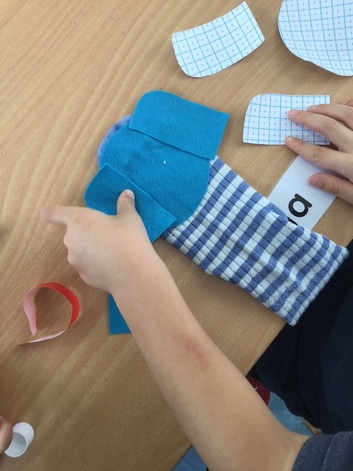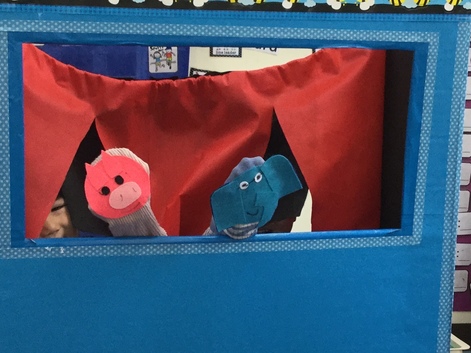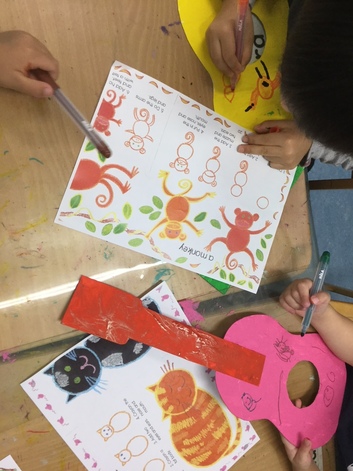 https://newworldinternationalschool.com/
2019年4月入園 説明会開催中
ご予約は
お電話03-3305-0573
メールn.w.i.s@newworldinternationalschool.com
日本語でどうぞ。n.w.i.s@newworldinternationalschool.com