This week K4 learned about music.
We learned about pitch and how we can manipulate the pitch.
Bram had set up different stations where we could explore.
There were bottle and glasses with different water levels.
We found out the pitch is different when the water level is different.
At one station we could try to let a wineglass sing by circling our finger over the rim.
It was difficult! Only a few of us were able to make it sing.
At another station we could explore a cardboard box koto Bram had made.
We could manipulate the length of the string and listen to how it effects the pitch; the longer the string, the lower the pitch.
We could also press the string down, thus changing the tension of the string.
We learned that the pitch goes up when the string is pulled tighter.
It was interesting and fun to explore these concepts.
In the coming days we might try to compose our own melodies.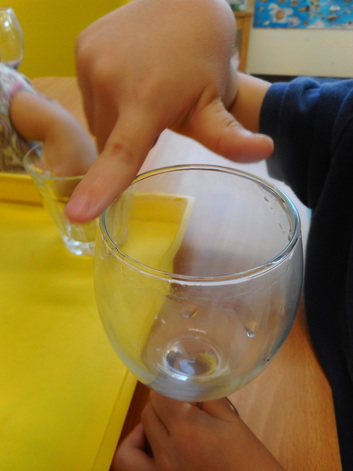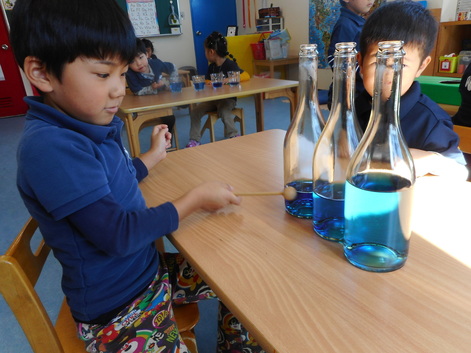 https://newworldinternationalschool.com/
2019年4月入園 説明会開催中
ご予約は
お電話03-3305-0573
メールn.w.i.s@newworldinternationalschool.com
日本語でどうぞ。n.w.i.s@newworldinternationalschool.com