Welcome to an insight into the class life of K5's Outer Space week!
During Outer Space week, K5 were lucky enough to take a short day trip to the planetarium, situated at the top of the Benesse Tower at Tama Center (Well, not at the very top… that space was reserved for a helicopter pad!).
Inside the planetarium, the children were seated and then reclined in their chairs. The dome sphere above their heads lit up with a constellation of stars and then a short film about the moon began with a tiger called Shimajiro exploring space facts with his friends. K5 learned along with Shimajiro that the distance from Earth to the moon is about 30 moons away and that the craters on the moon can have many visual interpretations of its shape, such as crabs, a rabbit mashing mocha or a lady's head! They also found out the easiest way to find the big dipper star constellation in the night sky… I hope they will try for themselves one night outside!
The whole trip inspired K5 to learn more about the cycle of the moon around Earth, and requested that they learn more about it back at school the following day! It might have just been the children were affected by that day's full moon phase, but it was a request that I happily accepted, as self-directed learning is a wonderful trait for students to have!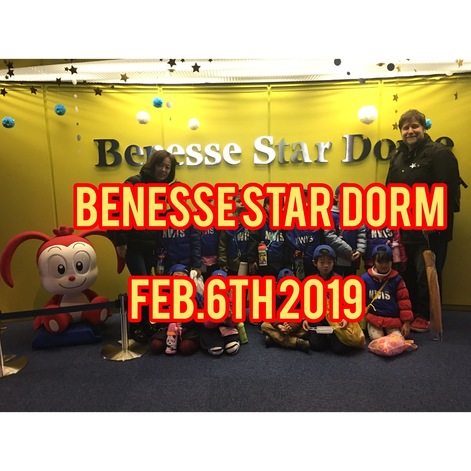 https://newworldinternationalschool.com/
Winter School 受付中
2019年4月入園 説明会開催中
ご予約は
お電話03-3305-0573
メールn.w.i.s@newworldinternationalschool.com
日本語でどうぞ。n.w.i.s@newworldinternationalschool.com