K3 Class
Theme: Bugs
Songs:
Ants Go Marching
The Beehive
Insect's Body by Dr. Jean
https://m.youtube.com/watch?v=6pe_p5FXE2g
We learned the names of insects such as ant, beetle, ladybug, dragonfly, bee, butterfly, moth, cicada, mantis, and grasshopper and their main body parts (head, thorax, abdomen, antenna, legs, and eyes) We also played with plastic bug toys during our center time to help memorize the names and the body parts.
We read The Ant and The Grasshopper by Rebecca & Ed Emberley and made a craft based on the story. The students pained the background and cut out the origami papers to create the ant or the grasshopper in the story.
We used autumn leaves to create our own bugs. The students enjoyed choosing leaves, placing them on the paper, and drawing legs. This activity also turned out to be a good review for the insect body parts because the students had to make sure each insect has 6 legs!
Since we noticed many of our students were interested in ants, we decided to keep some ants in our classrooms. We will go to the park and catch them next week!
Next theme −−- Birds!!!!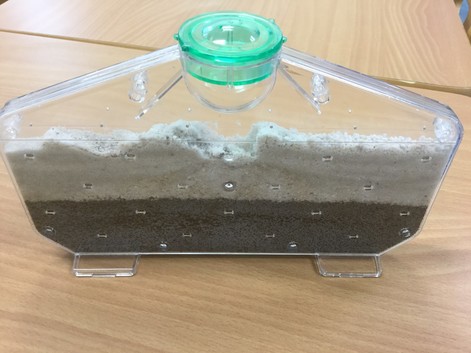 https://newworldinternationalschool.com/