Ho, Ho, Ho.. the Christmas season is here!!
In the month of December, our Biliteracy students are tying to be more giving instead of receiving to feel the true Spirit of Christmas.
Today, we began our Secret Santa project!!
We drew names from a bin and wrote letters to our friends telling good things about them.
We will continue on with this project to see how this would bring a joy of giving.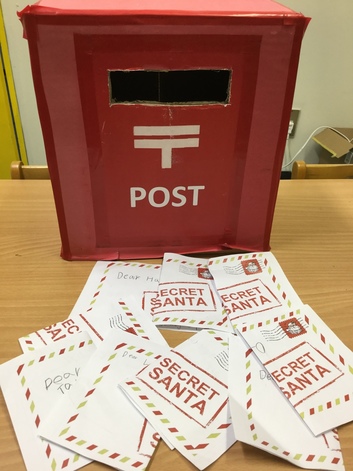 https://newworldinternationalschool.com/
2019年4月入園 説明会開催中
ご予約は
お電話03-3305-0573
メールn.w.i.s@newworldinternationalschool.com
日本語でどうぞ。n.w.i.s@newworldinternationalschool.com