BB "Tell Me A Tale" week
We focused on two stories this week.
The first story was "A Big Enormous Turnip".
BB kids really liked the story and they could even say some lines together as we read.
The other story was "Caps for sale". It's a cute folktale about a cap seller and monkeys.
As the book is written for bigger kids, we arranged it a bit easier for BB kids to understand.
BB kids made props for those stories and used them for our dramatic play.
They had so much fun pretended to be turnip pullers and monkeys.
With that being said, they all got the story and enjoyed it throughly!
For reference
Book:
"A Big Enormous Turnip"
"Caps for sale"
Song of the week:
I'm a little teapot
https://youtu.be/B6en-O5yF0o
Five little monkeys swinging in a tree
https://youtu.be/gBGvyUG7uNY
Ring around the rosie
https://youtu.be/OA-3WiWwl2Q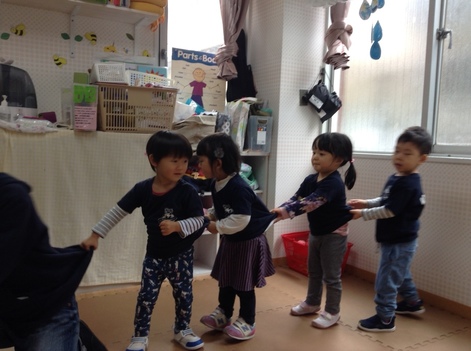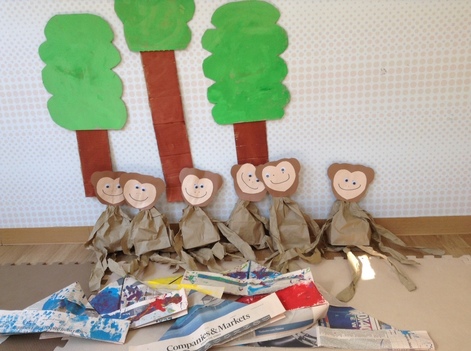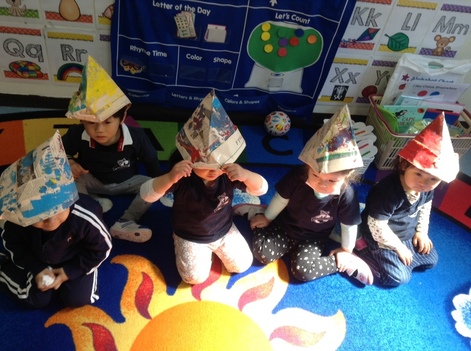 https://newworldinternationalschool.com/
Winter School 受付中
2019年4月入園 説明会開催中
ご予約は
お電話03-3305-0573
メールn.w.i.s@newworldinternationalschool.com
日本語でどうぞ。n.w.i.s@newworldinternationalschool.com