An insight into the class life of K4's month of May!
Coming back from Golden Week, K4 spent this month gaining better understanding weather patterns, the life cycle of plants, the lives of wild animals, and the purposes of farm animals.
K4 first got a basic understanding of how wind is created learning a simple phrase, "Hot air rises, cold air flows in!" This was illustrated with simple hand gestures to better understand the concept. They also got a kick of producing their own wind, simply by blowing onto their arm. They enjoyed the sensation very much!
One of the experiments the children enjoyed witnessing, was seeing the process of how a plant will absorb water. We used two green celery sticks and placed them into two separate jars. Then we added blue food colouring to one celery stick and red food colouring to the other. Over the next few days, the children saw the celery sticks turn blue and red as the coloured water demonstrated how the plant uses water to transport minerals to different areas of the plant.
During wild animal week's clayplay session, the children were encouraged to create an elephant, using simple shapes constructed by their hands like an oval, rectangle, circles, triangles and squares at different sizes. The children had a lot of fun using these shapes to bring their elephant to life in clay form!
Farm week saw the kinder children all take a field trip to the farm. One of the unique sensory sensations the K4 experienced and many commented on was not the practice of milking a cow, it was the distinct smell of the farm that permeated the air! Ahh the farm!
What fun awaits K4 in June!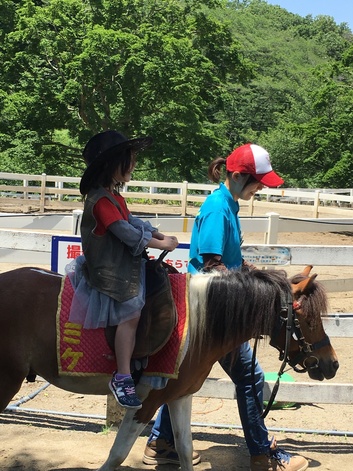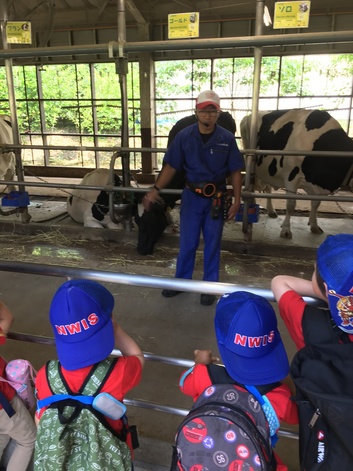 https://newworldinternationalschool.com/
2019年途中入園受付中 (クラスにより若干空席あり) 説明会開催中
*Summer School 2019サマースクール申込受付中!
ご予約は
お電話03-3305-0573
メールn.w.i.s@newworldinternationalschool.com
日本語でどうぞ。n.w.i.s@newworldinternationalschool.com