Week 1: We have been learning all about plants over the past few days and we're becoming quite the plant experts! We had been learning all about the plants cycle, plant needs, step to planting!
Week 2: after 7 days, we decided to take a peek tour seeds to see how they were doing.
Not all seeds had sprouted yet but we " oohed" & "ahhed" over once that had.
And we enjoyed tiny leaves that had started to form and we mostly we basked in the wonder that nature, marveling at how a tiny seed manages to grow into so many different plants, flowers, trees,& food.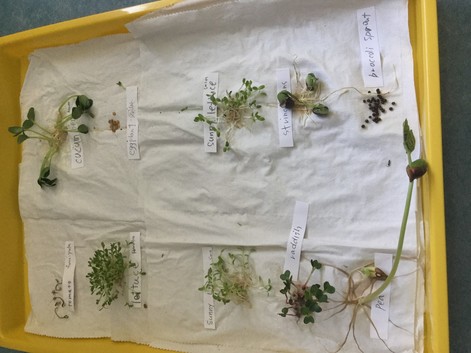 https://newworldinternationalschool.com/
2019年途中入園受付中 (クラスにより若干空席あり) 説明会開催中
*Summer School 2019サマースクール申込受付中!
ご予約は
お電話03-3305-0573
メールn.w.i.s@newworldinternationalschool.com
日本語でどうぞ。n.w.i.s@newworldinternationalschool.com