First of all we would like to thank all the parents and families who attended our 16th Entrance Ceremony.
We are so glad to celebrate this wonderful day with you.
This is also the day that all the parents had been waiting for; the announcement of every class' teacher.
Everyone was excited for this big revelation and there you got it.
We hope that all the students are happy to finally meet their teachers and get comfortable to their new environment.
Let's always support the kids and build their foundation together.
Again, thank you for coming, singing and celebrating with us.
先日入園式を行いました。
たくさんの保護者の方にご参加いただきありがとうございました。
進級して希望に満ちた顔の子どもたち、初めての母子分離で不安顔の子どもたち。
保護者の方々も同様に、子どもの成長を喜び、誇りに思っている保護者の方々、初めての集団生活で心配なことがたくさん、それと同時に大きな期待を抱いている保護者の方々、みなさん様々な思いで式に参加してくれていたと思います。
NWISを選んでくれたご家庭とその子どもたちが卒園の時にはこのスクールにしてよかったと思って旅立ってもらえるように
職員一同、頑張っていきます。
この前、Twitterで話題になっていましたが、「お家よりもスクールのが楽しい!」と思ってもらえるようなスクールにしていきます!
Principal, Rika Miyoshi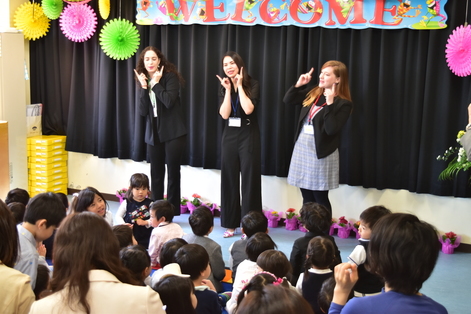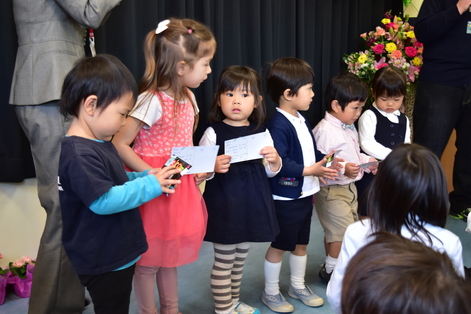 https://newworldinternationalschool.com/
2019年途中入園受付中 (クラスにより若干空席あり) 説明会開催中
ご予約は
お電話03-3305-0573
メールn.w.i.s@newworldinternationalschool.com
日本語でどうぞ。n.w.i.s@newworldinternationalschool.com